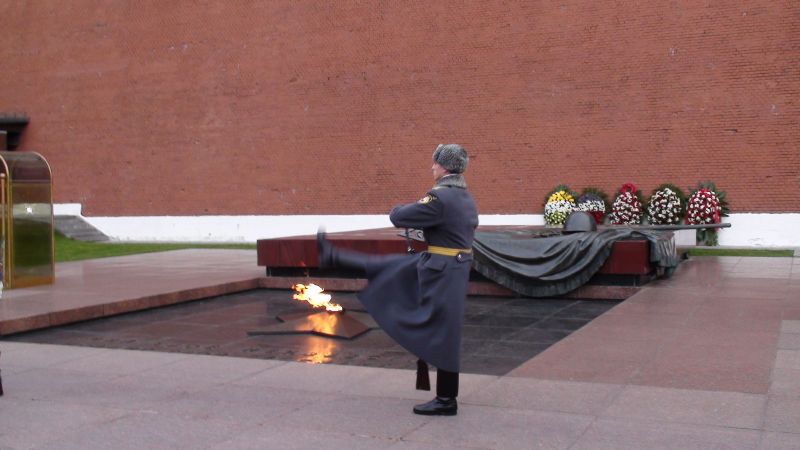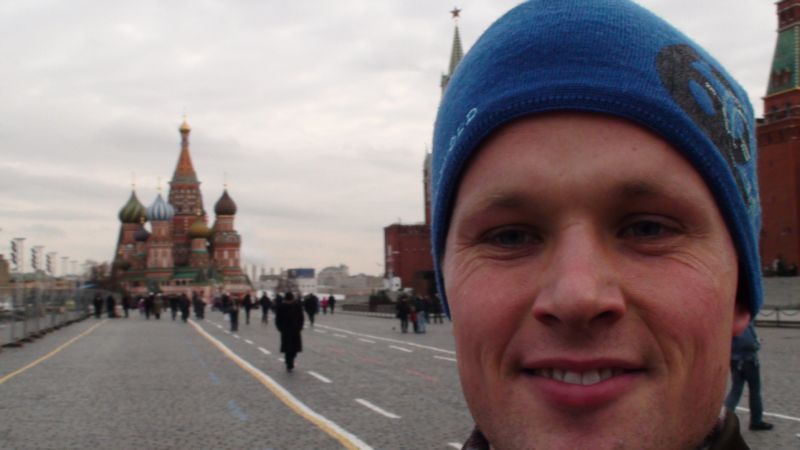 Yesterday I took the metro downtown, and walked around Moscow, but not really for long. I saw the changing of the guard at the Grave of the Unknown Soldier, with the soldiers marching in that peculiar way without bending their knees! Then I went to the Krasnaya Ploschad, Red Square, took a picture of Lenin's tomb, and marvelled at St.Basil's cathedral. The cathedral was built between 1555 and 1561, after Ivan the Terrible's victory over the stronghold of Kazan, where I am now. Then I walked around the Kremlin, before I went to meet the couchsurfer, Arthur, who helped me get the train ticket.
The Moscow metro is worth a mention. Most of the stations, at least those close to town, are almost breathtaking in their decoration. Taking a trip on the circle line, and getting off on each station, to walk around for a few minutes, is like being in the world's busiest art gallery! Another thing I've noticed is that russians read a lot! I've seen countless people at the metro, dangling around from one arm, with their gaze firmly stuck to a book in the other hand!
After I'd gotten a ticket for the night train at 00:35, I went back home, and had some supper. I spent almost an hour getting what I needed for a really good Russian meal, in an overcrowded supermarket at a mall near Kievskaya. When I finally reached the check out, however, the cash registry broke down… I literally left my groceries on the counter and walked out. I went to another supermarket, but by then I was so hungry that I grabbed a frozen pizza and some coca cola…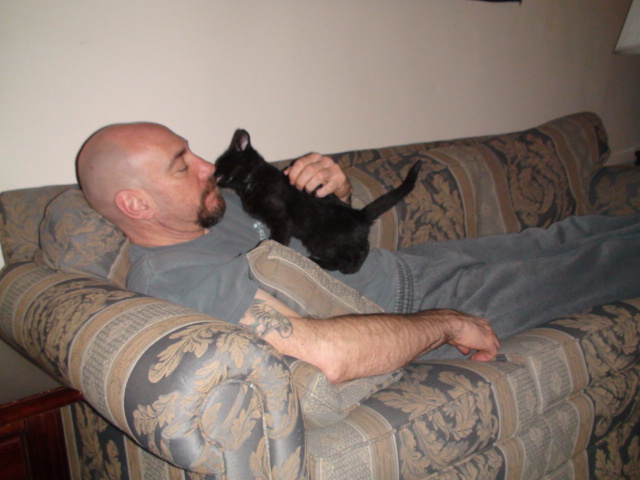 I spent a nice evening with my host Jimmy and his two cats, before I went to catch the train to Kazan. Being me, I was of course a bit on the late side, so when I reached the Komsomolskaya metro station, I had to RUN to Kazanskii station to catch the train. (You try running with a full 85 litre backpack on your back, and a stuffed daypack on your stomach, and you'll soon find out that it's not necessarily a good idea…) I managed to huff and puff, soaked through with sweat, up to the train as it was about to move out. Luckily the provodnitsa (train car manager) let me on! As soon as I got through the door, it closed, and the train started moving.
My two train trips so far have been on "platzkartny" in an open sleeping car, which is the lowest fare you can get and still have a "bed", and it feels quite safe.  So far I haven't met anyone who speaks English on the train, but everyone is very eager to try to communicate, and I had hardly even sat down on the the train last night before the guy next to me insisted I try some of the food he'd brought! After a while we made our beds, and climbed in. A roll-out-mattress, pillow, woollen blankets, clean linen and a small hand towel are included in the price, and handed out by the provodnitsa. It is, however so excruciatingly hot in the trains, that the blankets are absolutely superfluous. To put it that way, if my bedroom at home was that hot, I'd forego both pajamas, blankets and sheets. I lay on my bunk watching a couple of episodes of a tv show I have on my computer, before trying to go to sleep, but because of the heat it got pretty late before I managed. When I woke up around 10:30 this morning, the view from the window was hypnotizing, with the White Birch standing amidst the black trunks of other trees, like ghost trees, and all covered by a thin layer of the year's first snow, and still some snow drifting through the air.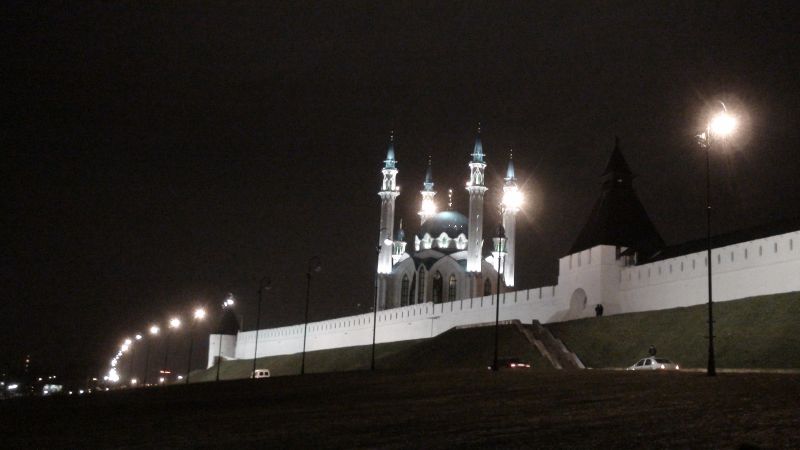 The train started moving right on time, but at my arrival in Kazan it was an hour late, so I got here around 14:30 instead of 13:25. Pavel, my host, had taken time off from work to come meet me at the station, and hence lost an hour more of work than planned! Pavel is actually not a couchsurfer, but he lives with his boyfriend, Michael, who is. Michael, however, is out of town but Pavel has agreed to host me nonetheless. He's a really nice guy; not only did he wait for me at the station for over an hour, he'd also bought me food, so I could eat as soon as we got home.  He's at work again now, but tonight he's taking me to a sort of show that some of the international students here in Kazan are putting on, so I'm having a latin-american evening in Russia!
I also need to get train tickets to Yekaterinburg, preferably for late tomorrow night, because I unfortunately need to keep moving, if I'm going to be able to get out of Russia before my visa runs out on November 30.
Related Images: