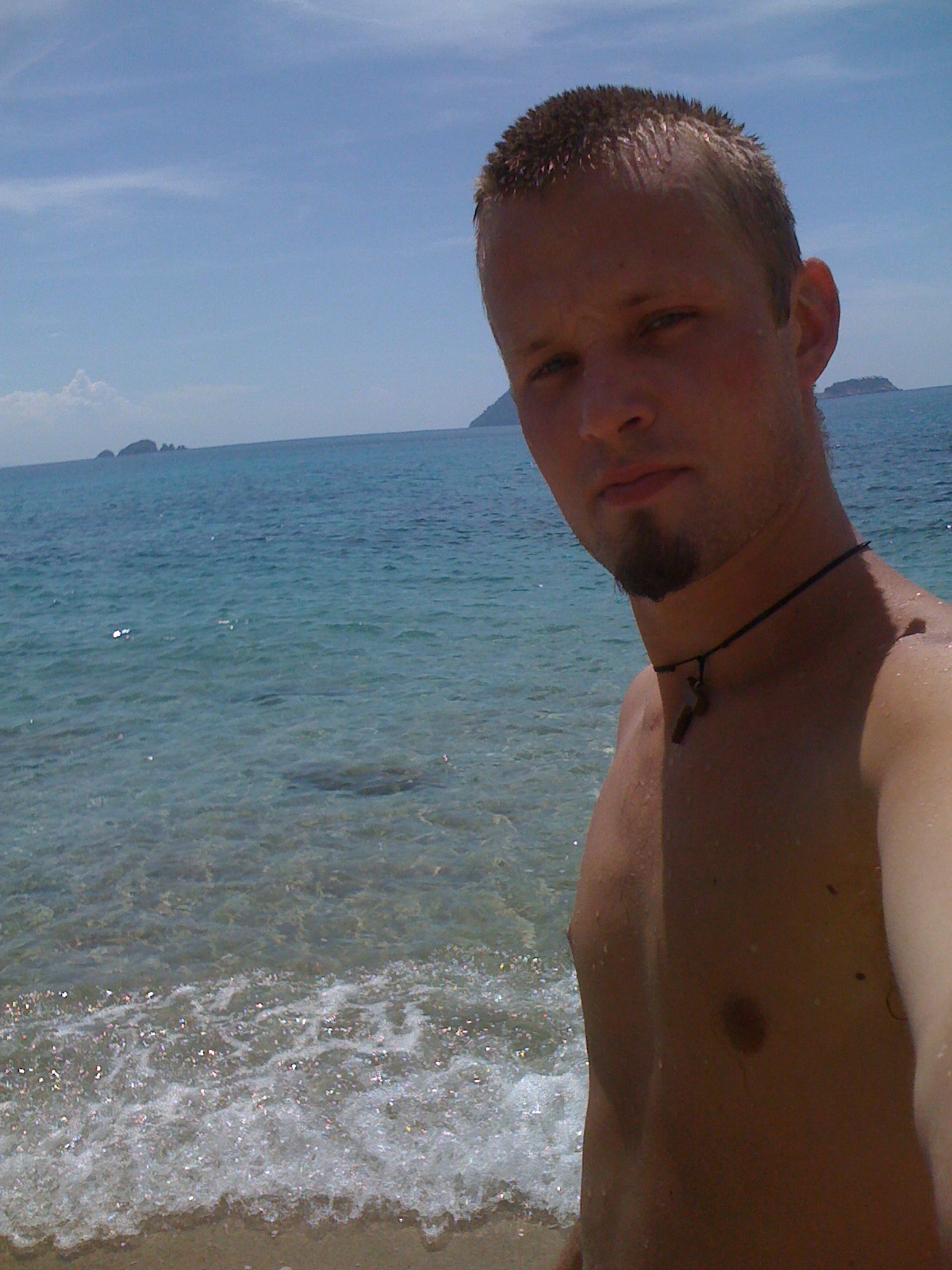 I've been in the Perhentians almost two weeks,  and I'm still hanging around waiting for equipment, boat, compressor and stuff. It's been mostly lazy days, beach time, socializing and chilling, but we've also had some longed-for rain! The fresh water supply was dwindling, and for a few days we were almost without water for showers and washing. The downpour this week was therefore very welcome, at least for those of us who have more than a few days here!
Rumours are running wild up and down the beach about what's happening with Sunlight Divers this year, so it'll be good to get back in business, and settle all the speculation. 🙂 As for the diving, I've reached the point where I'm about ready  to go and pay to get in the water…  Luckily Moonlight has this year invested in wifi, so I don't have to go anywhere to get online. The drawback is that the ISP is a bit unstable, so while I sometimes get a near perfect connection, at other times it switches on and off like the old fashioned flickering disco lights in the beach bars. Someone told me today that they'll be doing maintainance on the underwater cable in mid May, and that they're hoping that'll sort everything out, but mid May on Malaysian time I'd say is probably closer to September… 😛
Anyway, as my days are pretty much divided between eating, trying to go online and socializing, any more regularity in my updates would get rather repetitive. Mike is back on the island, and is trying to get a job at Spice divers, but has a job with Arwana on the big island lined up if that doesn't work out.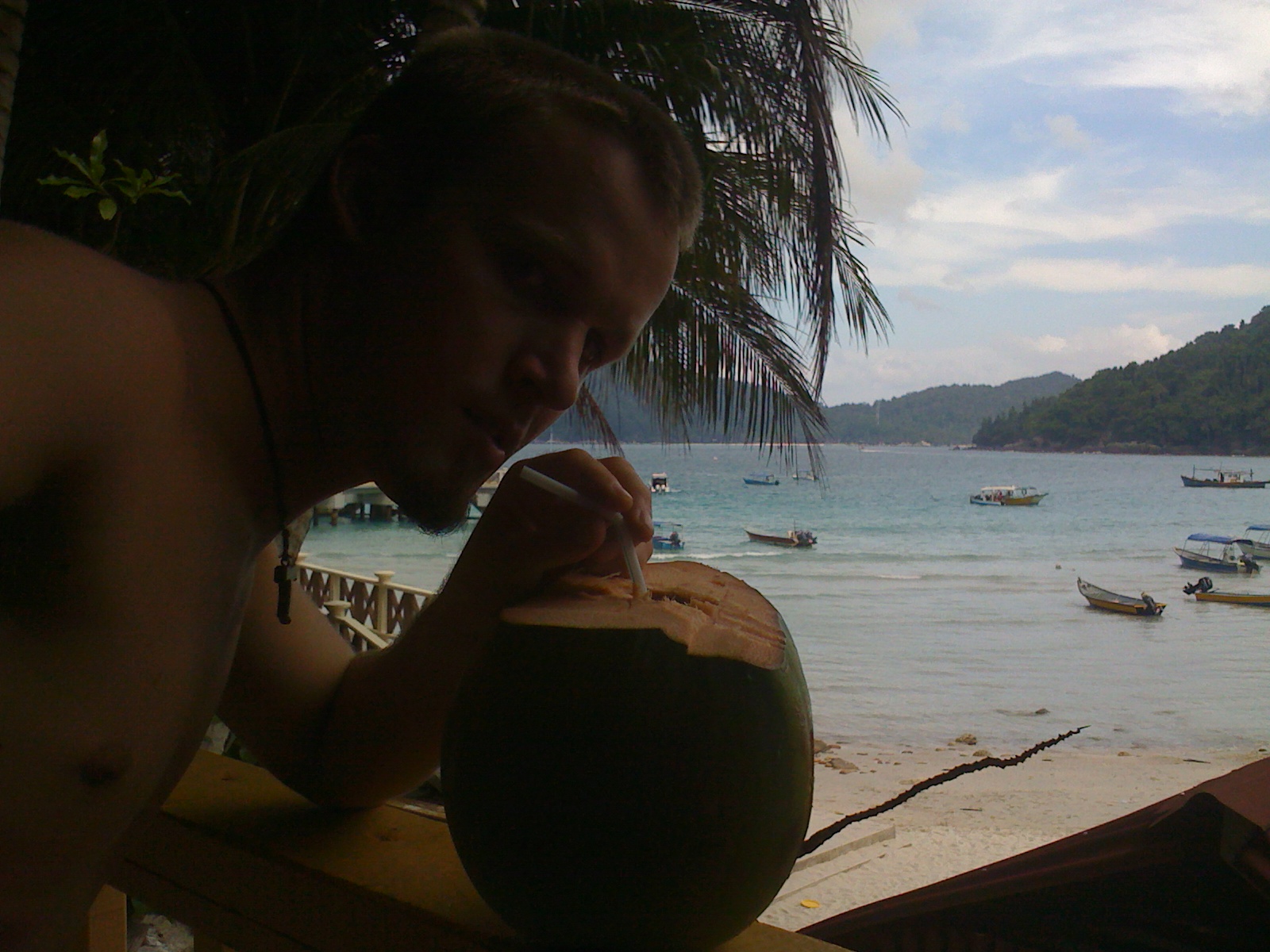 On a final note, here's me with a coconut and a straw. Recipe: take one coconut that falls out of a tree, hack it open, drink a little of the juice, fill up with ice, stick a straw in it, then sit down and enjoy a cold refreshing drink. 🙂